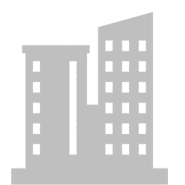 Associate Principal Engineer
Eligibility : MCA
Location : Hyderabad
Last Date : 07 Nov 2016
Experience Required: 3+ Years
Hiring Process : Face to Face Interview
Jocata Financial Advisory Technology Services Pvt Ltd

- Job DetailsDate of posting:

08 Sep 16
Should have exceptional knowledge in Core java: OOPS, Collection Framework, Threads, and Exception Handling;

Must have knowledge of J2EE: Servlets, JSPs, and MVC frameworks;

Hands-on experience in Spring framework: Dependency Injection, Inversion of control, MVC, Bean Life Cycle, AOP, and Connection pooling;

Experience in Hibernate: ORM, portability, different mappings, annotations, transactions;

Web related: jQuery, AJAX, HTML, JavaScript, CSS, JFree Charts, JSON, and Ext JS;

Extensive experience with relational database design and development;

Experience with SOA (Service Oriented Architecture) esp. IBM SOA Reference architecture;

Experience working with IBM SOA product offerings such as WebSphere Application Server, WebSphere ESB, WebSphere MQ, WebSphere Message Broker etc.;

Knowledge in Web services and XML parsing is essential;

Experience developing systems with load balancing, clustering and failover features;

Solid analytical and problem solving skills with attention to detail and accuracy;

Effective interpersonal skills supported by expressive oral and written communication skills; and

Experience in Big Data technologies such as Apache Hadoop, MongoDB, HazelCast will be a plus

Experience: 8 – 12 yrs.

Note: This posting is done directly & exclusively on Freshersworld.com.
We do not entertain any unsolicited calls or enquiries from any consultants, other portals or TPOs.
About Jocata Financial Advisory Technology Services Pvt Ltd
Jocata Financial Advisory and Technology is an innovative products and services firm specializing in Know Your Customer ("KYC"), Anti-Money Laundering ("AML") and Combating the Financing of Terrorism ("CFT") compliance for financial services industry clients. The company was founded by professionals from the Big Four firms with a goal to offer clients a complete solution, both in terms of a technology platform and in-depth subject matter expertise.
Jocata's mission is to assist financial institutions in minimizing their financial risk, compliance risk, operational risk, and reputational risk from the abuses of financial crime, including money laundering, terrorist financing, and other illicit financial transactions. We achieve this by working with financial institutions to develop, implement and maintain effective yet operationally practical AML measures tailored to the institution's products, services and business practices and that address the ever-changing strategies of money launderers and terrorists.
Fully solved online mock placement papers with latest test pattern,count down timer,detail test analysis with answer and explanation is available at Power Placement Preparation:P3.
Start your preparation now with P3 and increase your success probabiltiy.