Customer Success Manager Jobs in Bangalore - Almabase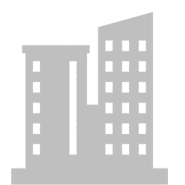 Customer Success Manager
1 to 2 Years
Not disclosed
Certificate Course (ITI), Diploma, B.Com, M.Com, MA, BBA/BBM, BCA, BSc, MCA, MSc, PG Diploma, 12th Pass (HSE), Vocational Training,

BFA

, BSW
---
Job Description
About Almabase


We are on a mission to make education affordable to everyone by helping universities & schools build better relationships with their alumni, which leads to increased donations.
We believe in
Democratising quality education Quality education is a great equalizer. When many students receive scholarships to access education because of alumni generosity they pay-it-forward when they have the capacity to do so. We derive our inspiration from actions like this
Building a large profitable business We envision building a capital-efficient, large profitable business to achieve our mission of democratising quality education. This means less dependence on investors & more ownership with the team. We are one of the few profitable Indian SaaS startups building Value SaaS.
Employee Wellness <> Customer Success We give as much importance to each team member's personal & professional success as much as we care about our customer's success. We believe it's all about balance. Our recent WFH policies reflect this belief.
Our impact so far
3 million alumni connected
450,000 students impacted
$3 million donations raised
54 million engagement opportunities created
32 months since profitability
Achieved with a nimble team of 24


The Opportunity


Almabase is looking to hire a Customer Success Manager to manage a portfolio of current customers. In this role, your primary responsibility is to understand the customer's goals and ensure that they are successful in achieving those goals using Almabase. Our ideal candidate has 1 - 2 years experience in working with customers in Customer Success/Account Management/Customer Onboarding roles.
Compensation


Total Salary Rs. 7 to 9 lakhs per annum (based on prior experience and fit)
We prefer that every employee also holds equity in the company. In this role, you will be awarded equity after 12 months, based on the impact you have created.
Please be aware that all your customers are US universities and high schools. So you are expected to work during US hours - 4 PM to 2 30 AM IST (approx)
Responsibilities

KPIs - account retention, $ expansion, product adoption, referrals.
Become the trusted advisor for each of your customers and help them achieve their alumni relations and fundraising goals. Build and maintain strong relationships with all the key stakeholders.
Execute the customer onboarding process for new customers.
Conduct regular check-ins & business reviews with your customers to ensure consistent engagement.
Own the churn-prevention and expansion process for all your accounts. Monitor at-risk customer behaviour and carry out activities to retain them.
Proactively identify opportunities for expansion and contact customers for up-sell/cross-sell.
Identify customer insights and pain points and contribute to the product roadmap by providing active feedback to the product team.
Collaborate with the Marketing team to build customer case studies, testimonials, and referrals.


A separate Customer Support team is available to respond to questions that customers ask. In this role as CSM, you are expected to be proactive in helping customers, and that's how the role differs from Customer Support.
Requirements

At least 1 - 2 years of work experience in a customer-facing role such as Customer Success, Customer Support, Account Management, Sales, etc. Experience of working in B2B SaaS, with US customers would be great.
Excellent written and verbal business communication skills.
Strong problem-solving skills, technical and analytical aptitude with the ability to quickly learn and adopt technical products.
An ability to understand a software product and its nuances very well.
Experience with a customer success software or CRM (like Hubspot) would be helpful. Hubspot is what we use.


What will a typical quarter look like?

At the beginning of each quarter, we will work with you to come up with a set of OKRs (Objectives and Key Results) to work towards. This will help you focus.
Onboarding You will have a few customers that have signed an agreement with us but haven't launched yet. You will train them and help them launch their platform to their alumni. We have an established playbook for onboarding and training.
Renewals You will have a few customers whose renewal is coming up in that quarter. You will identify opportunities to upsell and get them to sign a new contract. If the customer is at a risk of churn you will work towards eliminating that risk. Most of our contracts are multi-year contracts so a customer comes up for renewal only once in 2 - 3 years on average.
Engagement For the rest of the customers you will plan to engage them in different ways based on their goals and current product adoption. You will be identifying opportunities to cross-sell additional products that will be beneficial for them. You will conduct business reviews to help them both tactically and strategically.
Apart from all of the above account management work, you will also typically take up a separate objective that helps us improve our processes. Eg come up with a playbook to drive more product adoption for a certain type of customer. These objectives help the entire function progress forward, not just your own portfolio of customers.


What will make you successful in this role?

You need to understand the customer pain points and the market really deeply. You cannot be successful in this role without that.
You need to have a deep understanding of our product to be able to match the customer's needs to specific parts of our product. You will often have to screenshare with the customer and help them setup something specific within the product.
You need to be disciplined and good at multi tasking. Since you'll have multiple customers in your portfolio it's very easy to get overwhelmed.
You need to genuinely care about the customers' problems. That authenticity will help you form better relationships with the customers, which is critical to succeed in this role.


How will we set you up for success in this role?

We will provide you with detailed training to give you a headstart into the world of alumni relations and educational fundraising. We'll also talk about competitive landscape, provide you access to hundreds of recorded conversations with existing customers, and existing collateral. You can also dive into our CRM to see all prior customer conversations.
We will provide you an in-depth training into our product along with sandbox access to let you play around. The focus is for you to figure out how each piece helps solve a piece of the puzzle for customers.
We will provide you with a playbook of how we manage customers currently. You are welcome to suggest improvements but it will certainly give you a headstart rather than starting from scratch.
You will have plenty of opportunities to shadow calls where other CSMs are talking to their customers before taking your first call with a customer. We will shadow you on the first few calls to provide feedback.
You will participate in a daily standup with the entire customer success, support & ops team to learn from each other and eliminate bottlenecks quickly. You will also have a quarterly 1 1 review with your manager to discuss your career goals and overall success, apart from regular mentoring.
We will provide you access to the best customer success resources and add you to a few customer success communities so you can discuss with other people in similar roles - learn and teach at the same time. We've found that this the fastest way to improve your skills.
Most importantly, we will help you setup a one-one casual chat with every member of the Almabase team so you get to know everyone well.


Why should you join Almabase?


Customer Success is set to explode as a function in India. Over the years we have developed some of the best practices in SaaS customer success. By joining this well oiled team you will get to learn a lot and become a highly valuable customer success professional. At the same time, the team is small enough for you to change how things are done and have an outsized impact. Knowing that the work you do everyday improves accessibility to education for millions of students is highly motivating - it's what keeps us going too.
Benefits


This is what our team members enjoy the most about Almabase
Freedom & Responsibility If you are a person who wants to take up challenging work & push your personal boundaries, then this is the right place for you. This article does a fantastic job of articulating the growth mindset we're trying to develop.
Great Salary & Equity For our top performers and leaders, we grant stock options. As Almabase continues to grow, you'll have a real opportunity to create wealth for yourself and your family. We'll ensure you are financially well-off in the end.
Holistic Growth Building a career doesn't have to be at the cost of missing out on your personal front. We believe that professional success is worth when the personal goals are nurtured with equal importance. We will support you on that journey of yours.
Transparency If you ever wanted to know what it's like to be on an entrepreneurial journey, then working with Almabase gives you that opportunity to experience it all first hand.
Food & Snacks You'll never have to worry about your hunger pangs. We provide tasty home cooked food & snacks at all times of the day. Obviously this is applicable when you are in office only )
Health insurance We offer health insurance coverage for you & your dependents.
Unlimited leaves & work-from-home There is no ceiling to the leaves or work from home days. Our only policy is that you use your good judgment. We only care about the work being effective and on-time. Do it from wherever you want to do it.
The comfort of home On a tiring day, if you want to take a break on a bed or if you want to jog & take a shower at work or play your hearts our on PS4.
Remote-work friendly Allowances to setup workspace at home and recurring allowances to make you happier and more productive. Subscription to an emotional wellness coach, team bonding activities like quizzes, games and more.
Job Particulars
Education
Certificate Course (ITI), Diploma, B.Com, M.Com, MA, BBA/BBM, BCA, BSc, MCA, MSc, PG Diploma, 12th Pass (HSE), Vocational Training,

BFA

, BSW
Who can apply
Experienced (1 to 2 Years)
Hiring Process
Face to Face Interview
Jobs By Location
Bangalore
Noida
Gurgaon
Hyderabad
Kolkata
Pune
Mumbai
Ahmedabad
Delhi
Chennai
Looking for your first Dream Job?
Update Resume
Upload Resume