Odisha Power Transmission Corporation Ltd. jobs for Land Officer in Bhubaneswar. Last Date to apply: 30 Jun 2021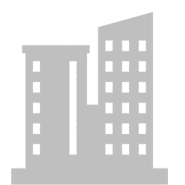 Land Officer
Odisha Power Transmission Corporation Ltd.
Not disclosed
Any Post Graduate

,

Any Graduate
---
Job Description
Employment Notification No.MPPR/3 Dated. 31.05.2021
OPTCL invites applications for engagement as Land Officer on contract basis immediately.
1. Post Name: Land Officer
2. Duties & Responsibilities:
i. To formulate policy guidelines and SoP for land acquisition, resolving Row issues, compensation for land in consonance with laws of the land.
ii. To monitor, supervise and review the works of the OSD (Land) posted at different zones in the field offices at regular time intervals.
iii. To co-ordinate and liaise with all stakeholders such as State Govt., District Administration, to handle land acquisition, RoW matter and law and order situation.
iv. Ensure timely deposit of all taxes and duties and filing of statutory returns to the concerned agencies.
v. Monitoring and supervision including allotment of Corporations quarters initiation, initiation of eviction proceedings in case of unauthorized occupation.
vi. Maintenance of land records, asset register, title of deeds and record of rights of OPTCL land properties.
vii. Any other work relating to Land and Estate matter of the corporation as may be assigned by the management from time to time.
3. Eligibility Criteria:
i. Retired OAS officer (not above the age of 62 years, age as on 01.06.2021), having good service records and who are physically fit will be eligible to apply. The applicants should have adequate experience in Land acquisition and should have worked as Tahasildar and Land Acquisition Officer, at least for a period of Five (5) years. OR any employee (not above the age of 57 years, age as on 01.06.2021) of Private/ Public sector having at least 15 (Fifteen) year experience in land matters and liaisoning with Forest Dept, Govt, Railway and other various authorities will be eligible to apply.
ii. Date of Birth entered in the High School Certificate or equivalent certificate issued by the concerned Board/ council will only be accepted.
iii. Officers against whom departmental proceedings or criminal cases are contemplated or pending or who have been penalized for misconduct during the last five years preceding to their retirement will not be considered for engagement.
4. Tenure, Terms & Conditions:
i. The engagement will be initially for a period two years.
ii. Depending upon performance, physical fitness, mental alertness and the requirement of OPTCL, the period of engagement may be extended from time to time till the official attains the age of 65 years.
iii. This is a full time engagement, hence he/she shall not accept any other appointment paid or otherwise.
iv. The contractual engagement may be terminated on serving 1 (one) months' notice from either side or on payment of 1 (one) month pay in lieu thereof. However in cases of any misconduct including but not limited to
misappropriation, negligence or causing loss to the Corporation engagement can be terminated without any prior notice.
5. Remuneration & Other Facilities
i. The candidate selected will be engaged as Land Officer (on contractual basis on a fixed consolidated remuneration of Rs. 50, 000/- (Rupees Fifty thousand only) per month in case of retired officers and Rs.70,000/- in other cases.
ii. He will not be entitled for Dearness Allowance or any other Special Pay or Allowance, over & above the consolidated remuneration.
iii. During the period of contractual engagement, he will be entitled to get Traveling Allowance for approved tours in line with the Corporation's prevailing norms.
iv. He will be entitled for mobile reimbursement of Rs 1000/- per month or CUG SIM to be provided by the Corporation.
v. The Land Officer will be eligible for 10 days of casual leave in a calendar year and the leave will not be carried forward to subsequent years. In case of engagement during mid of the calendar year, the Leave will be admissible on pro data basis. No payment in lieu of unutilized leave will be paid at the end of expiry of contractual period. No other kinds of leave will be admissible
Age Limit:
Not above the age of 57 years, age as on 01.06.2021
Job Particulars
Education
Any Post Graduate

,

Any Graduate
Hiring Process
Face to Face Interview
About Company
Odisha Power Transmission Corporation Limited, the largest Transmission Utility in the country was incorporated in March 2004 under the Companies Act, 1956 as a company wholly owned by the Government of Odisha to undertake the business of transmission and wheeling of electricity in the State. The registered office of the Company is situated at Bhubaneswar, the capital of the State of Odisha. Its projects and field units are spread all over the State.
Additional General Manager-Geology jobs in Odisha Mining Corporation Limited at Bhubaneswar
Odisha Mining Corporation Limited
Bhubaneswar
3+ Years
Salary not disclosed
BE/B.Tech, MSc
Posted: 1 months ago
Applied
Apply Now
Office Admin and Recruitment Executive jobs in BULTAMINDS at Bhubaneswar
BULTAMINDS
Bhubaneswar
Freshers
Salary not disclosed
B.Com, BA, MBA/PGDM, BSc, Other Graduate
Posted: 9 days ago
Applied
Apply Now
Executive Assistant to MD jobs in Prime Agro Food Processing PVT LTD at Bhubaneswar
Prime Agro Food Processing PVT LTD
Bhubaneswar
3+ Years
Salary not disclosed
B.Com, BA, BE/B.Tech, BSc
Posted: 1 months ago
Applied
Apply Now
Jobs By Location
Noida
Chennai
Delhi
Hyderabad
Mumbai
Pune
Kolkata
Bangalore
Ahmedabad
Gurgaon
Looking for your first Dream Job?
Update Resume
Upload Resume