Senior Science Mentor Jobs in Bangalore - Experient Science Labs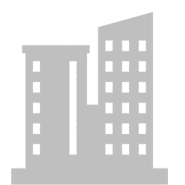 Senior Science Mentor
0 Years
400000 - 500000 Yearly
M Phil / Ph.D

(Chemistry)

, MSc

(Chemistry / Applied Chemistry)
Bangalore
(Sarjapur Road )
---
Job Description
Senior Science Mentor

Job Summary:-

Sr Science Mentor defines the way how school students would learn science through experimentation, exploration, and tinkering.
He/she innovates the pedagogy of teaching science experimentally, invokes the passion for asking questions, observation, analysis among students, and making them learners and problem solvers forever.
Responsibilities and Duties:-
Research and develop pedagogy for experiential learning in biology and chemistry for students in grade 6 to grade 12.
Research and develop innovative experiments to teach scientific concepts.
Develop content/process for conducting experiments.
Conduct classroom sessions / deliver sessions online demonstrating scientific concepts and how they relate to real life. Engage with students in a way that makes them think and leads them towards critical reflection on their experience.
Conduct hands-on sessions for the students and guide them during their experiments and exploration activities - both in the lab and in the field.
Guide and mentor school students engaged in the long-term (spanning 6-9 months) research programs.
Identify equipment, material, and other resources required for experiments and exploration, identify/evaluate key suppliers and assist in procurement.
Work with other leading labs in corporate and academia and learn the best practices from them and deploy them in the lab.
Mentor students over the period of time, guide them on doing science research/projects.
Required Experience, Skills, and Qualifications:-
The candidate should be MSc/MPhil/Ph.D. in Biology/Chemistry/Biotechnology from a reputed science college with a consistently strong academic record.
S/He should have a passion for teaching science through experiments and tinkering.

Candidates should have a strong understanding of the scientific concepts and should be able to design various types of experiments to teach those scientific concepts through experiments.
The candidate should be a good communicator, should be able to engage students in a constructive and thoughtful discussion in both - offline and online mode, should be able to manage, motivate and guide them.
Benefits:-
Salaries would be the best compared to similar job profiles.
If you are keen on molding the future of young minds through stimulated learning, you will derive huge job satisfaction.
Freedom to operate and play a key role in the early stages of this novel enterprise will give you a comprehensive experiment.
Job Particulars
Hiring Process
Face to Face Interview
About Company
Experient Science Labs
Experient Science Labs has been set up with the vision to develop in students the skill, passion, and mindset for scientific breakthroughs for the betterment of society. We are on a mission to inspire young minds to enjoy scientific experimentation, tinkering, and exploration on our world-class platform having best-in-class infrastructure, mentoring, and challenges.
The current education system being, constrained by methods and practices of respective Boards, compels rote, short-term, marks-oriented, memory-based learning. Specifically, for science, we need an environment that nurtures and promotes child's inherent curiosity and creativity through experiential or activity-based learning. Our world-class platform not only enables where students can carry out experiments, observe, analyse, critically reason, and deeply understand scientific concepts but also helps them to express, shape, and bring alive their own ideas and build character and creative confidence to solve and create. This is what we intend to do in Experient Science Labs.
Our methodology is built on involving students in the experiments, reflecting on it using their analytical skills and critical reasoning to get a better understanding of the concepts resulting in long-term retention of knowledge and concepts.
To do this, we have set up a lab for students equipped with state-of-the-art infrastructure, selected mentors from the best universities in India, and designed an array of scientific and tinkering activities. Our state-of-the-art lab on Sarjapur Road, Bangalore offers an immersive experience to the students. Spread over 2700 sq.ft., the lab offers 300+ exploration and experimentation activities and limitless tinkering activities in the areas of Physical Sciences, Life and Environmental Sciences, Electronics, and Engineering.
Consultancy- Expert in Plant Biotechnology or Entomology jobs in INTERNATIONAL POTATO CENTER at Bangalore
INTERNATIONAL POTATO CENTER
Bangalore
2 Years
Salary not disclosed
M Phil / Ph.D
Posted: 17 days ago
Applied
Apply Now
Research jobs in Wavteq India Research & Advisory Private Limited at Bangalore
Wavteq India Research & Advisory Private Limited
Bangalore
Freshers
Salary not disclosed
Any Graduate, Other Course
Posted: 8 days ago
Applied
Apply Now
Research jobs in Embibe at Bangalore
Embibe
Bangalore
Freshers
Salary not disclosed
Any Graduate
Posted: 8 days ago
Applied
Apply Now
Jobs By Location
Bangalore
Pune
Delhi
Chennai
Mumbai
Gurgaon
Kolkata
Hyderabad
Ahmedabad
Noida
Looking for your first Dream Job?
Update Resume
Upload Resume